Las Bóvedas
de Cibeles
Las Bóvedas de Cibeles is a restaurant specialised in Spanish cuisine located on Calle Alcalá, in the heart of Madrid, where you can enjoy traditional dishes with an exceptional touch that characterises Las Bóvedas de Cibeles.
You will be able to indulge all your senses with our varied menu, traditional dishes, paellas, roasts, tapas and pinchos that are full of flavour. We work with high quality products, which, combined with a special presentation, will make you taste a range of traditional dishes as well as the most modern and innovative tapas.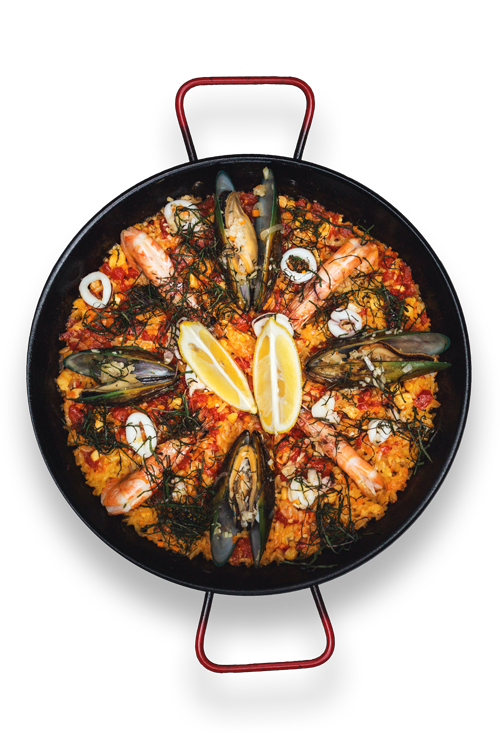 At lunchtime, you can enjoy our daily menu with seasonal products or eat tapas with friends at any time on the terrace or in the dining room. A special menu can also be prepared for groups.